Welcome to our new virtual Transformations™ Card Deck!

 WHAT'S YOUR LIFE STORY?
Our innovative, online Transformations™ Cards deck…
Now available in English, French, Russian, Portuguese, Chinese & German!
The new online Transformations™ Cards deck is a cutting-edge tool for enabling insightful reflections and conversations about human development at both the individual and collective levels.  
We each have patterns of thinking-in-action that are changing throughout our lives. This online deck offers a clear insight to help us see and better understand the transitions we are experiencing.
Consisting of two main decks of cards – the Life Logic Cards and the Catalyst Cards – the online Transformations™ offers a map for development of how we are becoming ever more expansive, inclusive and explorative in our reactions…where we are leaning into old habits…..and where our reactions of today are taking us.
84 Life Logics cards illustrate the ways that people make sense of the world with increasing maturity across seven transformations whilst the 50 Catalyst cards illustrate things that happen as people learn, grow and change. Users are invited to choose a selection of cards that resonates most with them and in doing so, map out their developmental journey.
The online deck is ideal for use in virtual coaching and on-line programmes. It is designed for individuals of all ages and backgrounds with the aim of exploring one's own individual journey before coming together to be shared within a group or Workshop setting.
We're delighted to extend the accessibility of our online Transformations™ Cards to our global community by offering the new deck in English, French, German, Russian, Chinese and Portuguese. We hope to add Spanish shortly!
Also Available in a "Hands On" Hard Copy Deck
Borne out of NGO's working in Africa as a tool for creating a space for leaders to come together, the Transformations™ Card deck is also available in a hard copy set for consultants looking to work with a larger groups.
User Guide Extract; "Images of Leadership Development", by Elaine Herdman Barker
The Transformations™ card deck, with its myriad images, is a breakthrough in vertical development. Life affirming, fun and honoring of each individual, as he or she chooses which ones best illustrate a past leadership practice or a future aspiration. For further reading on the value of images in leadership development, please click here to download GLA President, Elaine Herdman-Barker's, article titled 'Images of Leadership
Development (through TRANSFORMATIONS™).
Working with Transformations™
Learning to trigger deeply reflective conversations about leadership and patterns in the environment is an integral part of GLA's certification workshops.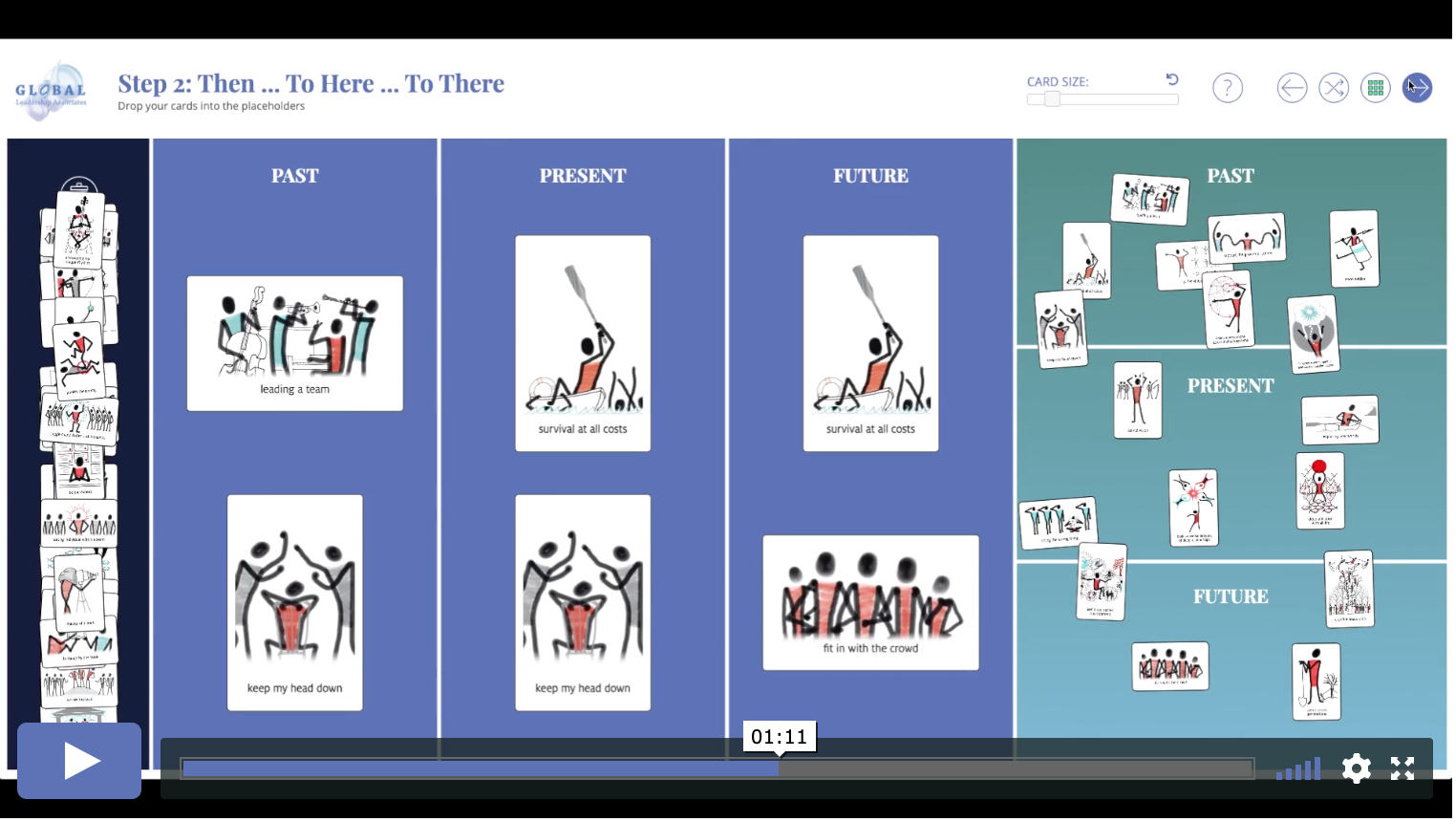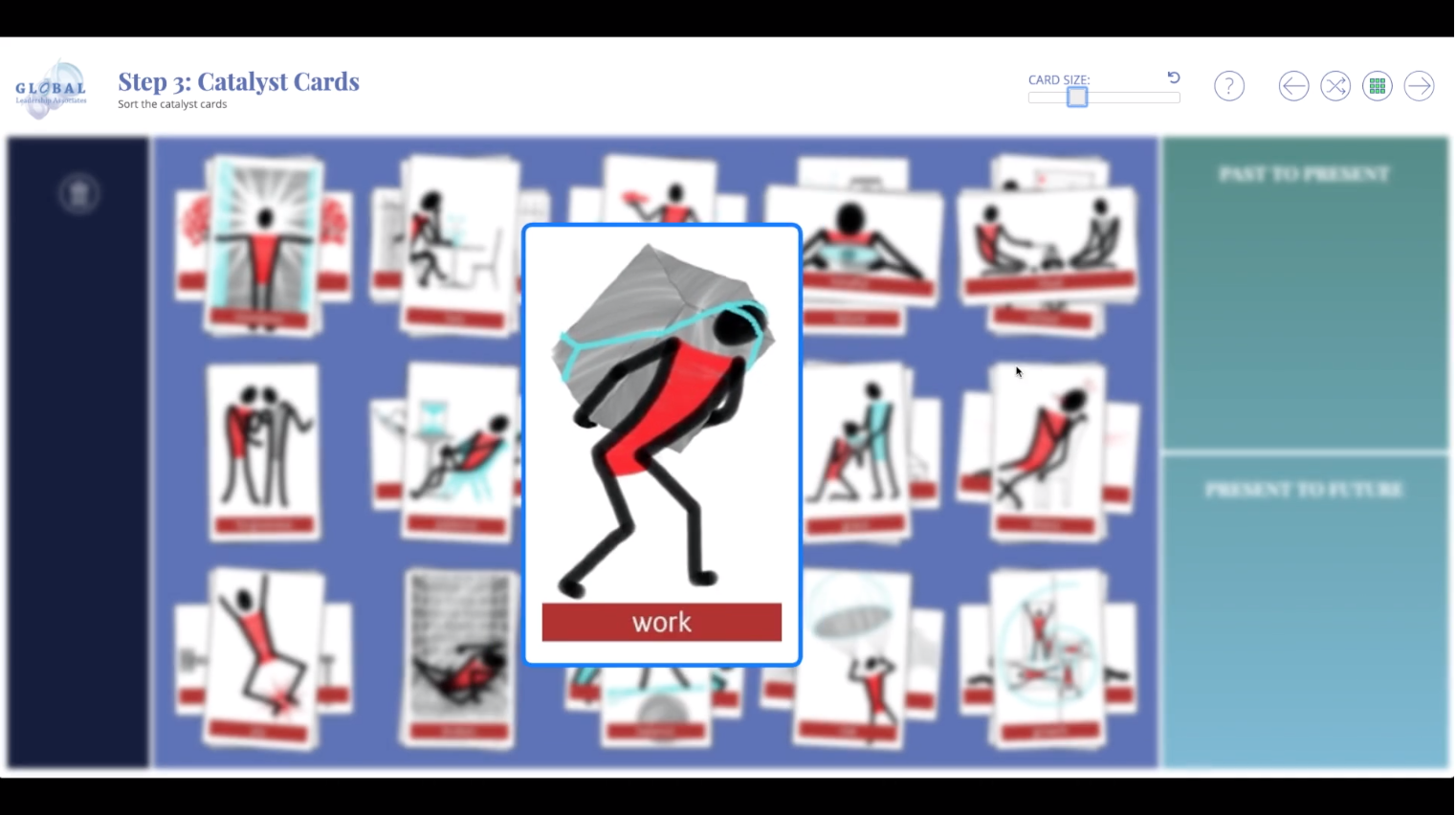 The online version is designed and owned by Global Leadership Associates. Transformations™ is co-owned and co-developed by Global Leadership Associates and CCL.
The Transformations™ Card deck is part of a suite of materials
offered by GLA, which include the Global Leadership Profile (GLP).
Impact from working with the Transformations™ Deck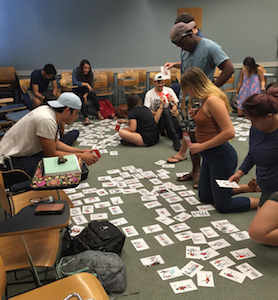 Insight into People
The card images help people to tell their own story, hear the development stories of others and so better understand how, in everyday life, our action-logics play out.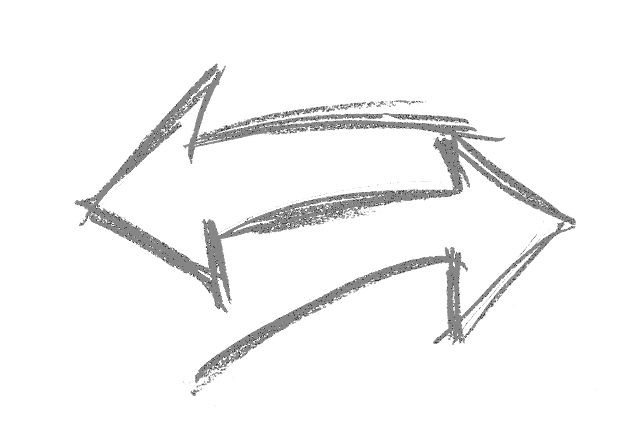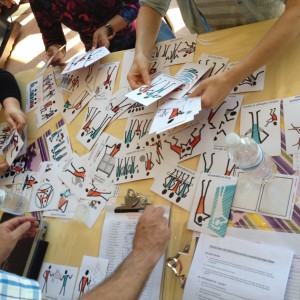 Insight into Systems
Part of the work with Transformations™ is discussing group histories, patterns of leadership and shared visions. Prompting questions such as how to create a shared and valued culture in the organization or community?
World-Wide Community
The card deck is opening the way to doing this work in Africa and South America, China and Japan, not to mention larger audiences everywhere.
The images really bring development alive. The deck made it so much easier to see the phases of our growth and, although we were in really deep conversations, it was fun.
We have just started using these and they are fabulous for accelerating reflective growth conversations for individuals working together in larger workshop groups.  Just wish I had something like these 13 years ago.
I'm keen to introduce working with images and development to more groups who may not usually have access to this.
Transformations™ Results
We have global reports on the effectiveness of using Transformations™…more
It offers the possibility of:
▪ Deeper dialogue with colleagues about personal & group development
▪ A better understanding of what lies behind a person's style of leadership
▪ A conversation about the strategic direction of leadership in the organization
▪ A fresh insight on one's developmental journey
▪ Taking a new look at patterns in the group, organization or society; exposing what is valued or shunned.
Getting Started
Transformations™ can be used as part of a deep exploration of the GLP or in an introductory way.
The Transformations™ card deck can be used with a class, or with a client or client team, or at conferences either on its own, or as a way of introducing deeper developmental work with the GLP. The card deck can also be used within an organization after GLP work with the senior team. Coaches, consultants, researchers, and teachers can learn how to do this work and become Certified GLP Coaches by taking one of the several Action Inquiry and Global Leadership Profile workshops offered each year.
Pricing…
Coaching Package: One Logic deck plus one Catalyst deck: £320.
Facilitator's Package – suitable for a group of up to 30 participants. Six decks of our new Transformations Cards: £1200.
To place your order please go to our SHOP through the link to the right.
Order your Transformations™ Cards