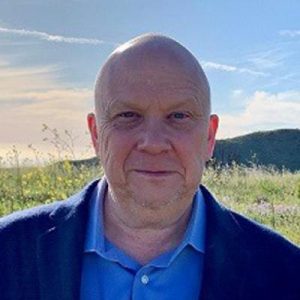 Paul is a certified Master Coach with the International Coach Federation, an executive and team coach working with entrepreneurs, senior leaders and their teams in the private and public sectors, and an Adjunct Professor at Ageno Business School, Golden Gate University, California.
His clients work in a wide variety of organizations from multinationals to intergovernmental and non-profit organizations, including the United Nations, WHO, Deloitte, EY and Move. Over 24 years he has coached clients in 5 continents and over 40 countries.
Paul's coaching approach is varied according to need, from systems, to deep client self-understanding, to performance and delivery alongside learning and vertical growth. His methods are based on 40+ years' experience in the worlds of business, human development, and sport psychology (as World Cup captain and winner of ten national titles in England and the USA for Subbuteo table soccer).
He has an exceptional track record of coaching the aspirations, courage and capabilities of senior clients to lead in today's complex and VUCA environments – enabling strategic thinking, co-mission and vision, key client wins, significant additional revenues, investment backing, success in new roles, business transformation, and enhancing clients' resilience and well-being. Paul is also skilled in facilitation and coaching teams to secure purpose, connection, co-creation and the achievement of both tangible and audacious goals.
Originally from London, Paul is married and has lived in Huntington Beach, California for the past 11 years. As well as family, Paul's major focus in life is the integration of human personal and spiritual development with addressing human response to the collapsing and dying of Earth's finite natural ecosystems and biosphere.
Paul holds a Master's degree in Professional Studies (Executive Coaching) from Middlesex University, is a Board Certified Coach, and a certified practitioner of GLA's Global Leadership Profile, as well as Hogan, MBTI, HBDI, The Leadership Profile, Agile Coaching and Agile Facilitation. He has a love of GLA's Global Leadership Profile work in its deep and inquiring approach to adult vertical development.