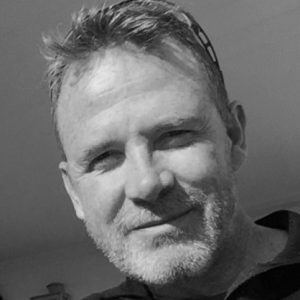 I have many years experience of leading teams and working in senior roles in finance before qualifying as an executive coach and training in coaching psychology. I am optimistic in my view of human development but realistic about the challenges of personal change but passionate about helping people get closer to who they can and want to be and more effective in what they do.
I worked in Finance for over 20 years in roles that included Head of Risk Management and Head of Recruitment. This experience informs my coaching approach: rigour and a passion for great teamwork and leadership with a recognition that there are no shortcuts; the person you are is the leader you are and intentionally moving towards the later developmental stages (using the language of the Vertical Leadership Development framework) facilitates this.
I have a pragmatic approach, affable style and a determination for my clients to make genuine progress – this serves to quickly build credibility and trust. I help people to improve their performance through: regaining/maintaining a sense of perspective, by helping them to understand themselves better, to identify their own barriers to performance and working out strategies for overcoming them. I help people become clearer about their purpose, linking their objectives to organizational strategy, and by modeling and encouraging an attitude of inquiry, thereby helping to illuminate ineffective patterns and structures of thought and helping to surface new ways of looking at things and new possibilities for the way problems can be solved.
My coaching philosophy is a truly collaborative one, with the ability to use all of Heron's 6 categories of intervention (from prescriptive through to supportive). I use a person-centred approach, but one which is pragmatic and fundamentally relational. I believe that the opportunity for lasting change is made possible when a coachee truly believes that the coach is completely 'for' them and supportive of them – they are then able to (with the coach) really consider and explore themselves (in the sense of what is really getting in the way for them) and then be more able and ready to embrace any needed change (this incorporates both Rogerian and Gestalt principles).
What those I have coached have said about me:
"John gets my highest recommendation as an executive coach. His unique ability to recognize, understand and work through complex issues has allowed me to change my thinking, and most importantly my actions. Along the way there were surprising (and sometimes painful) personal realisations, but John's coaching continued to push me to focus on the outcome which resulted in better responses, both at work and at home. The difference maker was that he knew how to help me address them in a methodical way, and showed me the tools to continue that ongoing development."
"John was direct and tactful and did not hesitate to point out areas that needed to be considered different way. He listened, foremost, and helped me identify the challenges I was having. Being an effective leader takes time, desire and hard work. If you are ready to put in the effort, I can assure you that working with John will produce positive results.
"I cannot rate John Nicholson highly enough. He has made a huge impact on the way I now approach people and my work. John has the ability to draw things out of me that were personal and emotional in a constructive and beneficial manner. He then gave me practical tools to deal with my emotions and thus avoid areas of conflict within the workplace. I learnt to be more patient and less reactive and this gave me space to deal with some difficult situations and people.
I undertook with Senior colleagues a 360 report on me and this revealed some negative traits I was unaware of. I found it helpful to reassess my style of working with someone I trusted. John has a vast amount of experience and he is very approachable, a quality I needed to experience in order to open up and change. He made wanting to change an exciting and easier concept because he is understanding, caring and empathetic, but also challenging and direct."
I hold an MA in Coaching Psychology from the London Southbank University (Metanoia Institute), a certified Advanced Practitioner of the GLP, an APECS Accredited Executive Coach (www.APECS.org), and accredited by the British Psychological Society to use psychometric tools, including the Myers Briggs Type Indicator (MBTI) Steps I and II, and the Occupational Personality Questionnaire (OPQ).