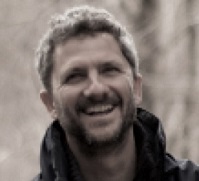 Dan is a highly experienced executive coach, creative facilitator and organizational consultant. He has worked with a wide range of individuals, teams and groups at every level of organization, all over the world. With PwC and AT Kearney, he has developed and implemented highly impactful learning programs to bring about wider system change in complex organizations.
Dan has deep expertise in personal learning and the social dynamics of change. His work often focuses on team effectiveness, development of coaching capability, leading through influence, presence and purpose. He is known for his warmth and wholeheartedness and has a knack for holding groups lightly and empathetically whilst at the same time holding them to account.
Dan originally trained as a Chartered Accountant and spent the first phase of his career with PwC, where he worked with clients in the insurance and investment management industry as well as earthier organizations such as local port authorities. Whilst still at PwC, he made the leap to executive education and organization development and led a program of leadership learning and cultural renewal for PwC's top 1,500 people. He also coached leadership teams at the company's most senior levels, to help them both innovate and successfully execute on their strategy.
In 2015, Dan joined AT Kearney – a global management consultancy – as Director of Global Learning. He led the creation of a series of groundbreaking learning programs for Kearney's current and emerging leaders. Today he also works with Kearney leadership teams and Kearney clients in similar fashion. He works extensively in the US, across Europe, the Middle East and Asia.
Dan is continually developing his personal practice and recently completed an MSc. in Leading and Facilitating Transformative Change in a Volatile World.
Originally from Bermuda, Dan left the island to complete higher education in the UK. Whilst he misses island life, he now enjoys living in the UK countryside with his family.