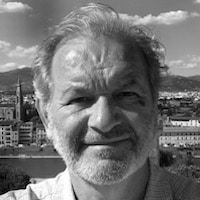 Bob supports people in unleashing their full leadership potential by helping them to un-conceal the habits, practices, mindsets and perspectives that keep them locked into old or no longer viable success strategies. Having "grown-up" in organizations where he had the opportunity to work at every level, Bob is very much at-home coaching people at all levels of leadership and management – from the C suite to the first-time manager; in both the startup and large corporation.
Bob has been professionally coaching since 1997. Early in his coaching career he worked with a large organization coaching project leaders, managers, and project teams that were tasked with challenging assignments – that led to them winning the Malcom Baldridge Award. Throughout his career, he has coached managers and executives with a desire to work on the "next best version" of themselves.
Bob supports people in developing a keen sense of personal self-awareness. He helps people uncover the blind spots that derail their success and reveal the mindsets, paradigms or belief systems that are no longer useful in their roles. Central to his approach is supporting people to unfold what's next in their development, without forcing an outcome. Bob helps people answer the question "how do I stay true to my values and central principles and transcend the limitations of my past success on behalf of my future success"?
He is a skilled developmental coach, with four certifications in leadership development coaching. Given his previous P&L experience, general management roles, and running his own business, Bob is fluent in the "language" of business – both strategical and tactical. He is on the board of a Slow Food USA state chapter. He finds pleasure in his winemaking role in the boutique vineyard and winery he co-owns.