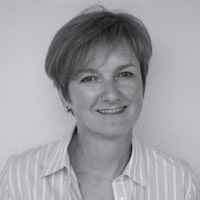 My coaching clients are leaders leaning in to the array of challenges faced by their teams, their organizations and the wider systems that they come from and operate in. In the space provided by the coaching room they are able to gain perspective and work on the gnarly issues that they face; whether it is their own leadership presence and impact, team relationships, organizational strategy, or stakeholder management, and to develop and expand their range of operating responses.
I draw on a variety of coaching approaches to find the best fit for the needs of my client, but always keeping the whole organizational system in mind. I see my role as a catalyst in their developmental process, facilitating their best thinking and challenging them where needed to go further in developing their own insights, strategies and goals. My clients work in a wide variety of organizations from non-profits to regulatory bodies and multinationals including: Ofgem, GKN, XLCatlin, LaSalle, Grant Thornton, Bravissimo and Citizens Advice.
Having lived and worked in 3 continents I understand the challenges of cross-cultural team collaboration. I bring this experience, in addition to my own research conducted for my Masters, to my clients to build their cultural competence. My coaching is also informed by my earlier professional career in financial services, including at PwC and Bank of America.
I hold a MSc in Coaching and Behavioural Change from Henley Business School and a degree in Economics. I have lived and worked in France, Sweden, USA and Japan and speak Swedish, French and Japanese. I am an accredited practitioner of Global Leadership Profile and also in Systemic Coaching and Facilitation.