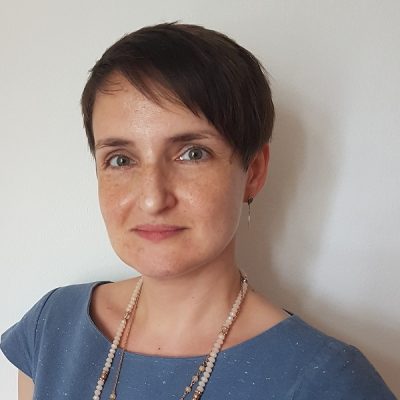 Alevtina believes that to embrace the opportunities and challenges that come our way in a complex and unpredictable world, leaders need to know and grow themselves – developing self-awareness, intention, attention, flexibility and courage. She supports leaders' development to lean into their curiosity, connect to their purpose, open broad perspectives and cultivate ability to change and grow themselves for greater impact in their work and personal lives.
Her belief is that we are both complete and perfect in our humanity, and at the same time never stop growing and expanding. The possibility to grow and develop does not stop with us reaching early adulthood. It is an ongoing process throughout our lives. Her purpose as a coach is to invite her clients to reconnect and rediscover the joy of ongoing development and possibility of not only building their skill set but also expanding their capacity to fully realise their individual human potential to live full and fulfilling live in all aspects of it. This also means she see her clients as a whole person, and not just a role at work. And she see herself as a trusted partner on this journey, ready to walk beside them providing support and encouragement along the way.
Prior to coaching she has gained extensive corporate experience in multinational organisations which supports and guides her in her coaching. She held management and senior leadership positions for nearly two decades in the mining and commodities trading industries. She held roles leading Financial and Commercial teams ranging from 2 to 70 people spanning cultures, backgrounds and locations across the globe. She knows first-hand how difficult it is to change and transform and how best to support others through it, having led and supported teams through various transformational initiatives such as post-merge integration and systems and organisational redesign.
She is a global nomad who worked and lived on three continents and in five countries. She is the passionate supporter of lifelong learning, who holds MBA (Honours) Finance and Strategy, BA (Honours) Philosophy and Psychological Studies, and accreditations Certified Professional Co-Active Coach (CPCC), by the Co-Active Training Institute and Professional Certified Coach (PCC), by International Coach Federation. She is an authorised practitioner of Global Leadership Profile, complete suit of The Leadership Circle products, and GLP scorer.