The 2023 Advanced Practitioner Programme (running on Wed 8th March 2023, Thurs 20th April, Thurs 11th May, Thurs 8th June, Wed 12th July, Wed 13th September, Wed 11th October and Wed 15th November) addresses the "what next" questions of the GLP and Action-Inquiry Certification Workshop towards developing a wider community of practice and inquiry. It will:
Enlarge your own capacity as a leader
Enhance your ability to land vertical development in organisations
Deepen your coaching capability
Expand your repertoire of tools and insights
Enable you to more habitually practice action-inquiry, developmental fluidity, and to more fully inhabit the action-logics available to you
Exploring much deeper than GLA's Certification programme, this workshop will accelerate your understanding and practice of the GLP and Action Inquiry at individual and group levels. It will also explore developmental themes that are experienced personally and across organisations – and how you might shift them.
We'll look, for example, at themes of Power and Time and see how they are undercurrents in our lives and organisations. Case studies, peer reviews and hands-on practice will enable practitioners to take this work to a new level of understanding.
This programme consists of: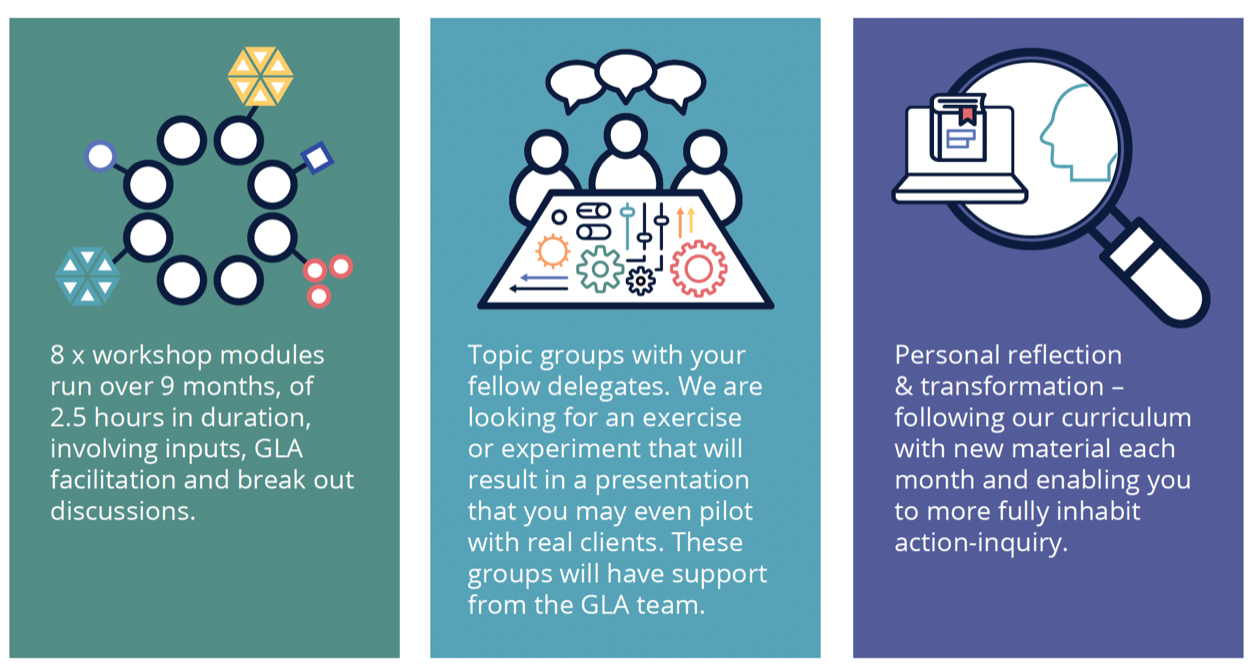 You will engage in a deep dive into the theoretical and practical elements of developmental action-logics. It is therefore essential that you are actively engaged with this work; debriefing, discussing and integrating developmental action-logics into your leadership practice, coaching or consulting.
Please visit here for more information or book your place online with us here. We look forward to welcoming you! 
This programme is suitable for leaders, corporate leadership & OD practitioners, coaches and consultants. A prerequisite is attendance at the GLP certification workshop (or equivalent).