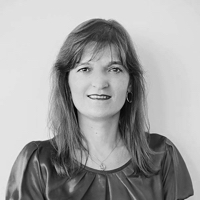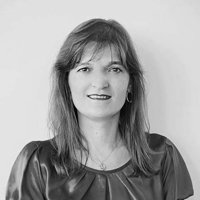 Verónica Menduiña is a highly experienced business consultant and systemic family therapist; developing Constellation and Systemic Coaching work, as a trainer and group facilitator, in Spain and internationally.
She focuses her work mostly within organisations and families; specifically, family businesses and the development of high performance teams, areas of work that she loves.
Verónica is a college graduate in Communication Sciences, specialising in intercultural conflict management at the University of United Nations in Japan; a Gestalt Therapist; she is trained in Family and Organisational Constellations and Systemic Coaching.
She completed research on the benefits of the Systemic approach in facilitating the integration of diverse cultures, to face the challenges that can arise with migration movements and produce a new narrative for the story of our lives. Veronica draws on this research in her work with expatriates and multicultural organisations.
Lately, she has been immersed in the Collaborative Developmental Action Inquiry (CDAI) framework and its associated tool, the Global Leadership Profile (GLP), leading its development amongst Spanish speakers.
The combination of Action Inquiry, the Global Leadership Profile and the Constellation work enables her to work towards the transformation and development of social and business leaders, as well as their teams, in unique and profound ways.