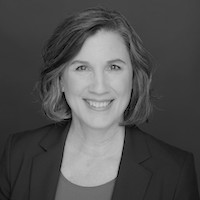 Trish Silber has over 25 years of experience consulting with global organizations facing rapid and unprecedented changes in technology, markets, strategy, and leadership. As a result, her consulting and coaching are nimble and practical. She integrates leading edge research in fields such as systems thinking, complexity science, and adult development with creative design and the realities of her clients' circumstances. She is known for designing inclusive consulting engagements that strengthen an organization's leadership practices and culture while achieving the task at hand.
Trish has over two decades of experience conducting customized leadership programs for Fortune 500 firms. As a developmental coach, Trish addresses the full spectrum of executive development: cognitive, emotional, physical, spiritual, interpersonal, and systems. She most frequently coaches executives who are seeking to transform their capabilities and impact, dealing with tricky dynamics, addressing derailing behaviors, or navigating significant change.
She also guides executives in developing their natural leadership signature—the strategic integration of their unique leadership purpose, executive presence, and everyday practices.
Trish believes that executives who transcend the dual chains of others' expectations and their own limiting narratives find reservoirs of capability, passion and courage. Trish was a member of the faculty of the George Washington University graduate program on leadership coaching for five years. She is dedicated to providing pro bono executive coaching for social entrepreneurs and has worked with programs such as TED's TED Fellows program (through SupporTED); the Future Cities Accelerator program of Uncharted; StartingBloc; and the Sundance Institute's Women at Sundance Fellowship program.