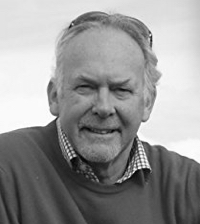 Nick Owen is a consultant with an international reputation whose work has been acclaimed across a variety of contexts: corporate organisations, education, the professions and the arts. Drawing on a rich and diverse background as writer, theatre director, actor, storyteller, coach, facilitator, and company director, he is known for his creative and alternative ways of exploring some of the key issues that affect individual and organisational success, innovation, and transformation.
Nick's particular areas of expertise include coaching and facilitating individuals and  teams, assisting leaders to develop their own story and their organisation's narrative, supporting individuals to develop their own uniquely engaging presentation style and working with metaphor to unlock difficult issues.
In addition, he is a Senior GLP Assessor and as such, part of the team that supervises and trains GLA's trainees. Nick is also a member of GLA's Certification team (mentoring those who wish to become certified in using the GLP for their own clients) as well as facilitating vertical development workshops and programmes.  
Publications
BOOKS
• Owen N. The Magic of Metaphor: 77 Stories for Teachers, Trainers, and Thinkers. Crownhouse 2001
• Owen N. More Magic of Metaphor: Stories for Leaders, Motivators, and Influencers. Crownhouse 2004
• Owen N. The Salmon of Knowledge: Stories for Work, Life, the Dark Shadow, and OneSelf. Crownhouse 2009
ARTICLES
• Owen N. Presenting Excellence. English Teaching Professional Vols. 17 – 20
• Owen N. Spiral Dynamics in the Classroom: action logics in education. English Teaching Professional Vols. 27 – 30