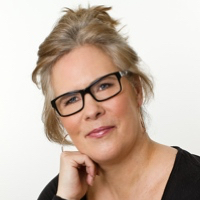 With a PhD in Human and Organizational Systems and extensive experience leading large-scale organizational change, Nancy Wallis offers significant value to individuals seeking to improve their own personal and their organization's leadership performance. Over the past 30 years she has concentrated her managerial, consulting and teaching on the practice and development of leadership at first-, second-, and third-person contexts within complex and vibrant organizational settings. Her preferred consulting projects are with leaders who want to enhance their own leadership capacity and that of their team members.
Dr. Wallis received her MBA and MSPH degrees from UCLA and holds a Change Management Leadership Certificate from the National Training Labs (NTL). She is a member of the Academy of Management and serves on the board of its Organization Development and Change Division. She is a professor at Pitzer College in Claremont, CA, enjoys adjunct leadership faculty positions at Pepperdine and Danube Universities, and is a faculty member with the Center for Creative Leadership.
Nancy skillfully employs the Global Leadership Profile in leadership classrooms and corporate contexts in the USA and EU. Using the GLP and her engaging presence, Nancy will help you understand and reframe your organizational challenges as opportunities to develop in ways that integrate real life experience with relevant theory and useful models. Nancy is committed to the study and practice of leadership that improves the quality of human lives and where individual potential is key to the success of the enterprise.