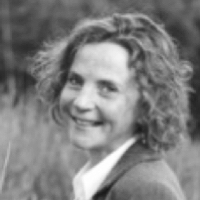 Kirsty Leishman is a highly respected coach and facilitator. She works alongside leaders and teams from global, FTSE organisations; public and health services as well as the voluntary sector. Whilst living in Highland Scotland Kirsty works with clients across the UK and internationally.
Kirsty qualified with the School of Coaching in London, before joining the School faculty. Coaching and consulting roles followed including with the Change Partnership ((Praesta Partners) and the Work Foundation.
Since starting her own practice in 2001, Kirsty has always maintained a balance of coaching and consulting activity between corporate and public service organisations; deepening her perspective on and understanding of leadership in action across a range of sectors, cultures and environments. This in turn, avails her coaching clients with access to fresh thinking, in context of themselves and their relationship to the system in which they lead.
Kirsty is particularly intuitive and empathic; a skill that encourages individuals to challenge themselves towards practising renewed strategies of e.g. thinking, influencing and decision making that align to and are reflective of personal and organisational values. The complexity of operating in time-starved and resource-tight environments asks much. Kirsty encourages individuals – and teams – to find ways in which to re-balance and respond by returning to themselves as a foundation from which to re-engage with the outer environment with renewed reserves of energy and purpose.
A further area of expertise is her work with groups and teams; supporting the development of e.g. collective action by leadership groups who work together across organisational boundaries; with intact teams seeking to strengthen alignment, relationships (internal and external) and co-working; or with newly formed or specially commissioned teams, from the inception to realisation of a key project or programme.