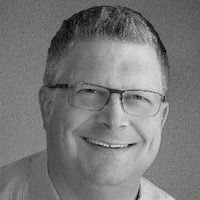 Eric Svaren is a coach to leaders in business, tech, health care, research, higher education, government, NGOs (non-profits), and associations—as well as leaders in transition. For more than 25 years, his mission has been to grow the capacity of leaders and their organizations.
The world is becoming more complicated, uncertain, ambiguous and unpredictable. Many leaders feel overwhelmed and uneasy about their abilities to meet the challenges they face. They have little choice but to deepen their capacity to interpret complex situations, explore fresh approaches, and expand their personal growth and awareness. Coaching dramatically accelerates that process.
Working with Eric, clients learn to move fluidly between strategic, tactical and personal levels—revealing interpersonal, organizational and political patterns that ensnare them. They distinguish between systemic factors and their own personal work. As a result, they discover creative ways to navigate complex situations and dynamics, which in turn produces superior results.
Eric quickly identifies and distills complex situations and dynamics into simple,
actionable models. Clients describe him as curious, perceptive, clear, empathic, and ethical. A scholar at heart, he is an insatiable learner and propagator—a curator of a vast archive of tools, models, and case studies.
In addition to his coaching, Eric is an organization development consultant, providing thought partnership to leaders facing all types of enterprise- and team-level opportunities and challenges. He also teaches leadership at the University of Washington. Eric professionally supervises other coaches and consultants and receives coaching supervision himself.
Eric is certified in Certified in Global Leadership Profile, Leadership Circle Profile, EQ in Action Profile, Immunity to Change, Myers Briggs Type Indicator, and Crucial Conversations.
Eric received his Master's degree in social psychology and organizational sociology from the University of Washington. He is based in Seattle.