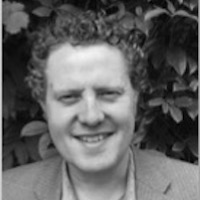 I bring clients new ideas and fresh perspectives that can be immediately applied to make progress on business and leadership challenges. Leaders quickly trust me to help them grapple with important issues gathering below the surface. In particular I enjoy helping leaders navigate relational complexity and getting the best out of people.
For over 15 years I have advised leaders in the UK, Middle East, and Africa and I travel regularly to visit clients in the USA. I work with a range of organizations from mid-market companies to multi-nationals, for example – Yahoo, Boehringer Ingelheim, Cadbury, Grant Thornton and the BBC.
I am known for my relational approach and I am quickly trusted by leaders at all levels to be a confidential sounding-board. My way is to be real with clients, providing specific encouragement and challenge. As well as equipping leaders with resources and tactics I am also passionate about helping clients generate new possibilities. 
I co-chair the London Leadership Club and am also Chair of international anti-slavery charity, Unseen. I am a contributing author to the Oxford Handbook of Positive Psychology & Work. I am a legal graduate and for a number of years lived in Beirut, Lebanon, before returning to my home in the UK. I am an accredited practitioner of Global Leadership Profile, Human Systems Dynamics, and the Inspirational Leadership Tool.