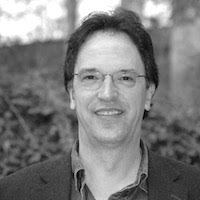 Charles J. (Chuck) Palus PhD is a Senior Fellow in research and innovation at the Center for Creative Leadership (CCL), retiring in the COVID crisis, he was retained as an advisor and designer. Chuck co-founded the Organizational Leadership Practice area at CCL and co-developed the DAC Framework for Relational Leadership, the official leadership framework for CCL. He also co-invented a number of practical tools including Visual Explorer®, Leadership Metaphor Explorer™, Experience Explorer™, and most recently Transformations™ and the Vertical Self-Estimate™, the latter two co-developed with Global Leadership Associates and based on the Seven Transformations of Leadership vertical framework.
As a partner with Go Innovation, Chuck shares the mission of democratizing leadership development for everybody, everywhere, and has worked extensively in East Africa and the Middle East. He has published his work in both the academic press and the professional press including Leadership Quarterly, Harvard Business Review, the CCL Handbook for Leadership Development, and the CCL Coaching Handbook.
Chuck holds a PhD in social psychology from Boston College and a BS in chemical engineering from Pennsylvania State University, and has been an instructor for the Hurricane Island Outward Bound School, where he first fell in love with leadership development. He currently resides in Philadelphia, USA.