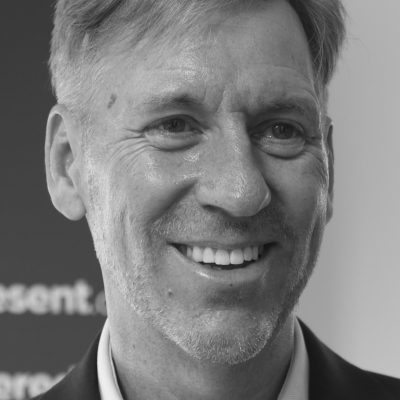 Matthew has been working in the field of personal and organisation change for the thick end of 30 years; his work is focused on enabling leaders, teams and organisations to change – improving and transforming their performance. Before starting his own business in 2007, he spent nine years working as a Senior Manager at KPMG, one of the Big 4 global accounting and consulting firms.
Matthew has worked with a wide range of leaders and professionals and has a particular expertise in enabling them to convert change efforts into tangible results; for example, he spent two of his last four years at KPMG leading an organisation wide change program; this focused on breaking through to new levels of personal and organisational performance to contribute to a 29% growth in income.
Matthew has designed and led countless leadership and personal skills programs, ranging from as little as one-hour duration, up to full-on twelve-month integrated transformation programs and has worked extensively in both a face to face and virtual environment. He began working with post-conventional approaches to leading change in 2005 when he completed a three-year Masters degree in Change Agent Skills & Strategies – a highly practical programme focusing on advanced coaching and facilitation skills and leading change within organisations.
Matthew has been coaching in an organisational setting since 1995 and has coached over 300 leaders and professionals. Examples of coaching and leadership development include – designing and running a 6-month resilience program for global FD's of a FTSE-250 global engineering business; providing systemic leadership team coaching for newly formed national and regional leadership teams in a global200; being an Action Learning facilitator through a balance of challenging and supportive interventions, seeing countless leaders grow and develop to noticeably increase the scale and quality of their contribution.
Matthew has experience in a wide range of sectors – clients include KPMG, BP, Kuwait Petroleum, Anglo American, IMI, Reliance Industries, Philip Morris, American Express, Qualcomm, Celgene, Takeda, Aggreko.
Qualifications and ongoing professional development
Along with a first-class honours' degree in Business Studies, Matthew has been trained in the following personal and organisation development approaches: Systemic Coaching & Constellations, Vertical Development, Ontological Coaching, Gestalt Psychology, NLP, Human Systems Dynamics, Transactional Analysis and Psychosynthesis. These psychological models underpin his thinking and approaches. He is a Chartered Fellow of the Chartered Institute of Personnel and Development and is a qualified to use a range of psychometric tools.